Paramit Booth at the Employment Connection Center Job Fair
Thursday, September 12, 2019
1879 Senter Road Door #10 San Jose, CA 95112
9:15 AM – 10:00 AM: Job Fair opens: Employment Connection clients only
10:00 AM – 1:00 PM: Job Fair opens: General public
Paramit Booth at Taste of Morgan Hill
September 28th – 29th, 2019
Downtown Morgan Hill, CA
Join Paramit at the outdoor street festival in downtown Morgan Hill. Visit for the chance to win prizes and learn more about our career opportunities in product development and manufacturing.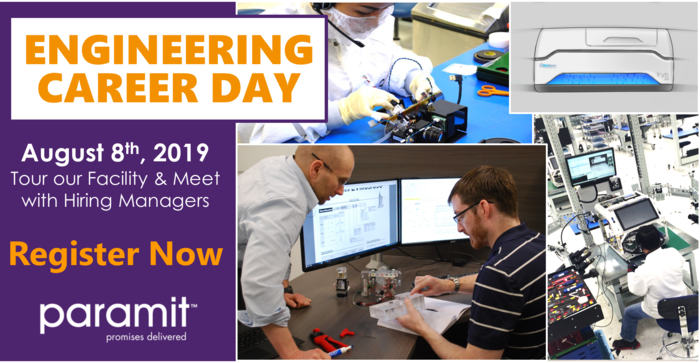 Technical Engineering Career Day
August 8th, 2019
Paramit Headquarters, Morgan Hill CA
Candidates who attend will have the opportunity to meet our CEO and interview with hiring managers for our open engineering positions.
Registration for the event is now closed.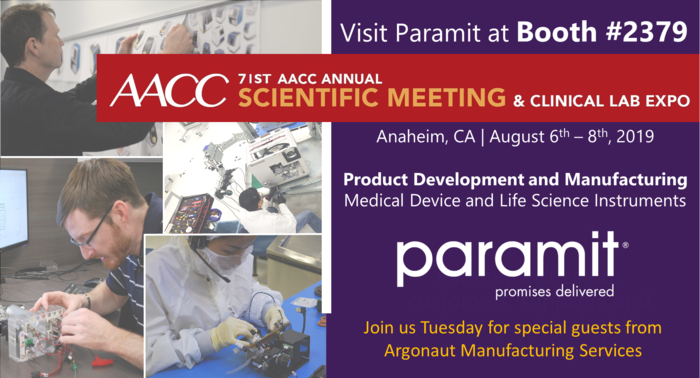 American Association of Clinical Chemistry 2019
August 6th – 8th, 2019
Anaheim Convention Center, CA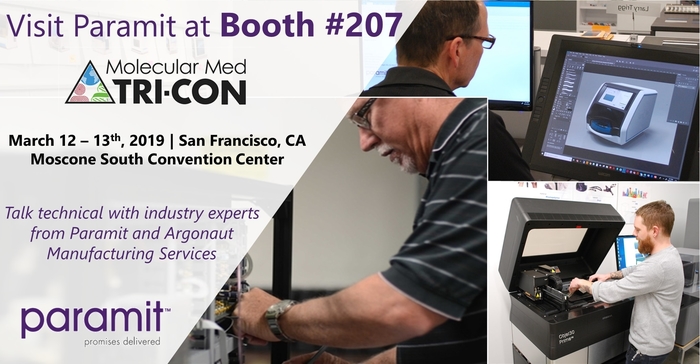 Molecular Med Tri-Con 2019, Booth #207
March 12th – 13th, 2019
Moscone South Convention Center, San Francisco CA
Thank you to everyone that stopped by our booth at the show. We look forward to seeing you next year.
Argonaut Manufacturing Services