Leading Multidisciplinary Teams
Rob Lathrop, President of Paramit's Product Development Group
Posted on April 18th, 2018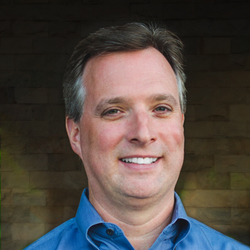 Based on your experience managing multidisciplinary teams, what are some of the key factors that can help ensure a team operates smoothly and efficiently?
Strong leadership with the right experience is essential. A seasoned project manager and technical lead can inherently provide substantial project risk mitigation because they've suffered through the typical pitfalls before and now know how to avoid them. A skilled Systems Engineer also plays a critical role.  He or she is responsible for stitching together all the necessary engineering disciplines so that project deliverables can be merged seamlessly in the later stages of development. Without a capable Systems Engineer, significant unanticipated discoveries, delays and design iterations are likely to occur.
How close is the relationship between the design team and the customer? What can be done to nurture and strengthen this relationship?
The best performing projects involve a close relationship with the customer. Honesty, trust, and a shared emphasis on positive thinking and collaboration are crucial. If "silo-ing" or a lack of synergy between working groups ever becomes apparent, a red flag should be raised immediately, as the potential consequences can negatively impact all aspects of a project.
The first project with a new customer can be a little like a first date, a bit awkward and anxiety ridden. The customer, who has no history with a supplier, is being asked to take a leap of faith. It's the supplier's job to earn the customer's trust by following through on commitments and by demonstrating a high level of performance. When customers see incremental, but steady, progress being made, they gain confidence in a supplier's abilities, and subsequent projects benefit from the fact that the customer knows what to expect. Once this unspoken understanding is established, a very high level of efficiency can be reached.
What are some of the toughest challenges you face when designing a product or system from scratch?
Because the opportunities to conceptualize are so great, designing a product from the ground up can be both fun and challenging. However, progress can be hampered by the urge to incorporate every idea or by having to struggle with a vision that is continually evolving. Only a highly disciplined approach to project management will enable a new product's proposed design and its stated requirements to converge at the appropriate time.
How important is it to have a dedicated team of people working on a project from start to finish?
To achieve the right balance of control and speed, a dedicated project team is required. While peripheral contributors may come and go as needed, having a core team whose members remain constant is crucial to maintaining a productive relationship with the customer and to ensuring a continuity of project-related knowledge that is a prerequisite for success.
Is there anything you can tell us about yourself that we can't learn from reading your professional bio?
I am an avid racing fan and driver, who enjoys both circle-track and road-course circuits. I also like to keep my hands-on mechanical skills sharp by restoring classic cars.
We'd like to thank Rob for his time and for helping us understand the ins and outs of effectively leading highly skilled, multidisciplinary teams.